I went to see a Chelsea pre-season training session in July 2006. This was a few weeks after the end of the 2006 world cup.

I was awestruck when I saw Paulo Ferreira, (the reason I started this blog and still follow the Portugal team). Of course, who wouldn't be in front of their favorite player? See the Chelsea short and kit with the #20. He patiently signed autographs for the fans. We'd get there at 7:30 am to get "front row seats" and the Chelsea players would arrive at 9:30am. This is when they were walking from the dressing room to the soccer field to start training: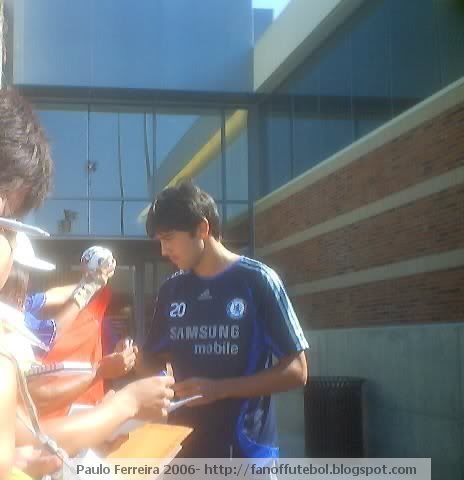 This is Paulo Ferreira when the Chelsea training was over, about 12:30pm and was walking back to the dressing room. See him carrying the soccer boots and looking exhausted from training.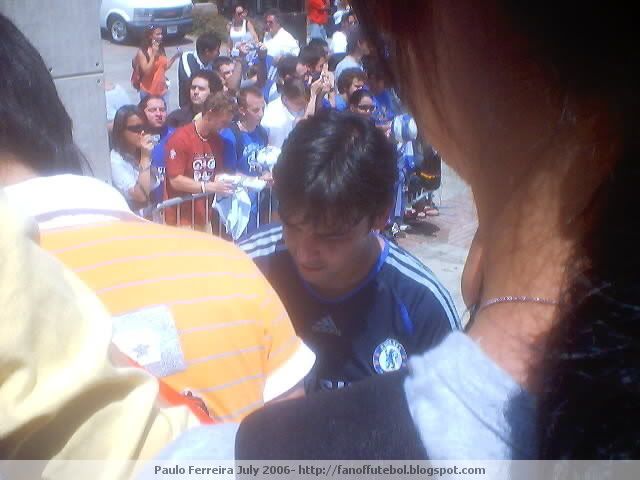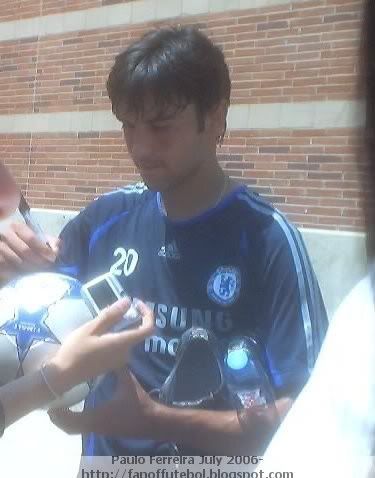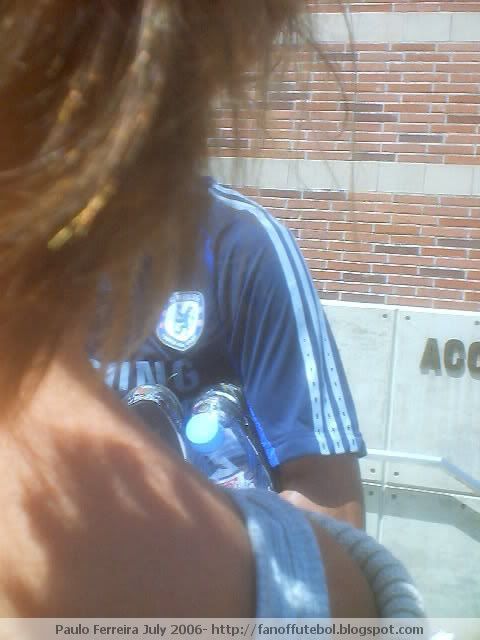 A close-up of the soccer boots, they were shiny blue with the Portugal flag on the back heel and front flap.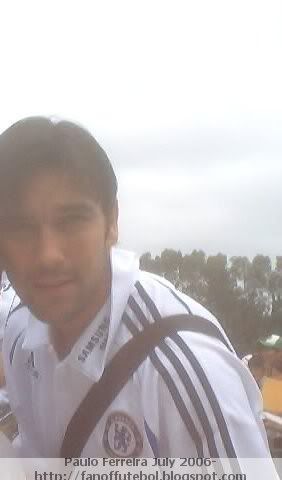 When the Chelsea players changed after the day's training session, they wore the white Chelsea polo shirts. Here's a picture he took with my friend.
blog comments powered by

Disqus